3D Floor Plans in real estate are a great way of visualization of rooms, furniture elements, and decor of any proposed development. They add tremendous value to Furniture Manufacturers, Interior Designers, Homeowners or Builders looking to enhance the marketability of the project inventory.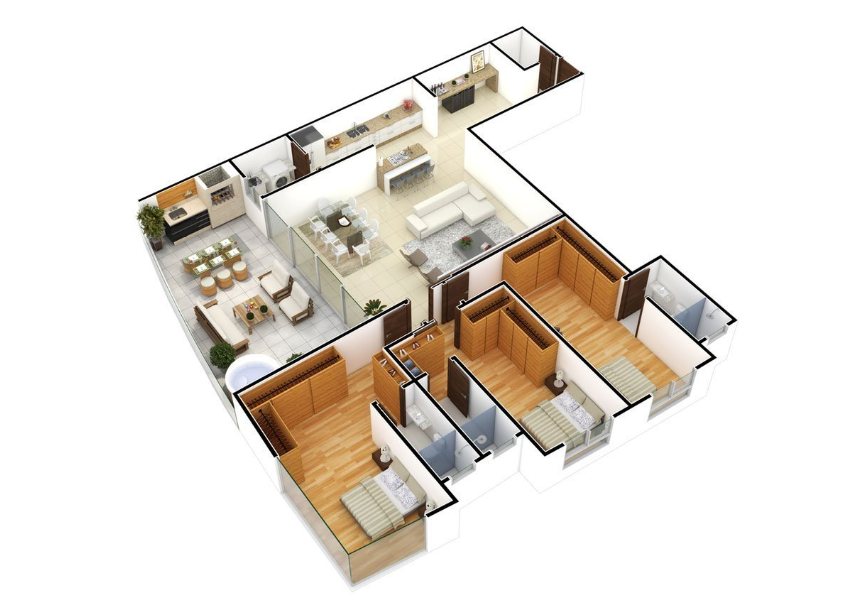 If you need to give the client a more personal approach, then create a customized 3D floor plan that is perfect for their specific needs. Especially when selling office space, it can be difficult to find a visualization that works for all potential clients.
A photorealistic 3D Floor plans provide you with an edge with appealing visual for garnering attention against the competing listings.
Here are some of the incredible benefits of including a 3D Floor Plan on your Property Marketing:
Having a better view of the building before construction even takes place;
Providing the closest realistic view of the plan except for the construction itself;
Increasing a sales for real estate companies and property developers as it engages potential customers with interactive floor plans;
Allowing users to organize the rooms and the furniture around, before actually buying it.
Seeing exact details, like the placement of doors and windows or what colors and textures you should choose for walls;
Visualizing the relationship between the rooms and get a real feel of the layout of the entire property.
Selling Rental Locations to Distant Clients, and increase number of prospects are signing contracts without visiting properties.
Using 3D floor plans for listings and marketing materials will help to convince even the most difficult and demanding clients.
They will also help the real estate sales come full circle: they attract both buyers and sellers so as to add to a realtor's prosperity. And the circle widens even more as the realtor uses them for marketing materials.