There are essentially three different types of real estate videos – which really tie into the property value. The more expensive the real estate, the more luxurious the video should be. Standard real estate videos with use either a slide show or virtual tour, where high-end homes and vistas will often use a documentary-style approach.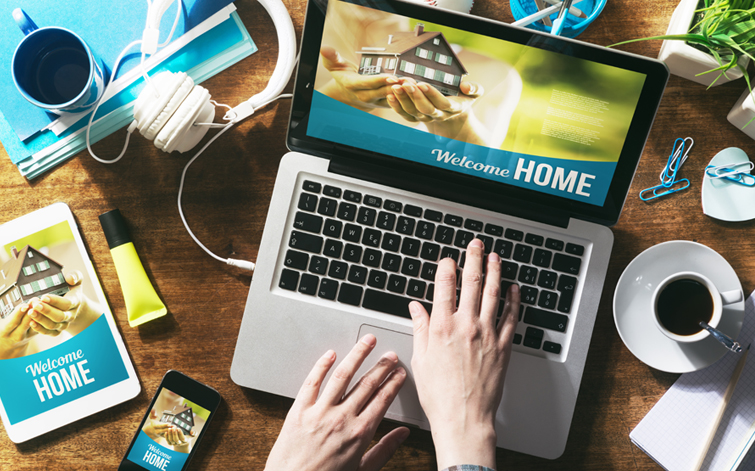 Now, you can certainly make a documentary-style video for a standard home, but a real estate agent won't have as much return on their investment. The reason the documentary approach is used on expensive homes is the larger budget to sell the home.
1. Slide Show
The slide show is the easiest and most popular style of real estate video. In fact, a majority of these videos only use photographs. Since they are so simple, you'll need to make your slide show real estate videos stand out. Add motion graphics to make the video pop. If you don't have much experience, try using a template.
The virtual tour showcases an entire home, room by room. This can be done with photographs and/or video. It can also be done in 360 degrees, which allows buyers to experience the home themselves.
3. Documentary
The documentary-style real estate video is best for luxury properties. This style does not really work for smaller homes, because it requires you to film a lot of material. The overall cost of production is very high. That said, these videos are the most popular and likely to go viral.
The real estate video still follows the same real estate video guidelines. It opens with a call-to-action, mentioning the auction company, auction date, and contact information. Nearly every shot is either wide or super-wide. A host and the listing agent take you through the entire home. This video does focus on the furniture as well, but that's because all of the furnishing come with the purchase of the property.