What are the key features of a modern kitchen design? A sleek design, a practical flow, and a pop of personality.
So how can you put all of this together to design a modern kitchen—especially if you're upgrading an old, dated kitchen in the first place.
Qblends got some ideas to help you figure it out.
Wood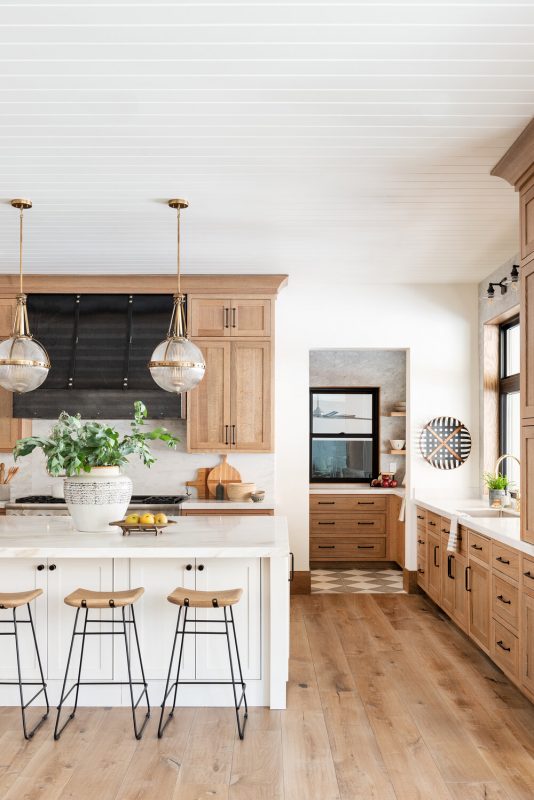 One thing we're seeing a lot of in modern kitchens is natural or faux wood. Wood flooring is especially popular.
If you want anything other than a wood floor, consider refurbished concrete. Anything else dates your kitchen and gets rid of its natural appeal.
But you don't have to put wood just on the floors. People are creating entire wood accent walls. They're incorporating sleek wood designs into neutral cabinetry.
Wood is one of the major elements of feng shui. Having it in your space can create a more comfortable and warm environment. So find a place or two to add some wood.
Stone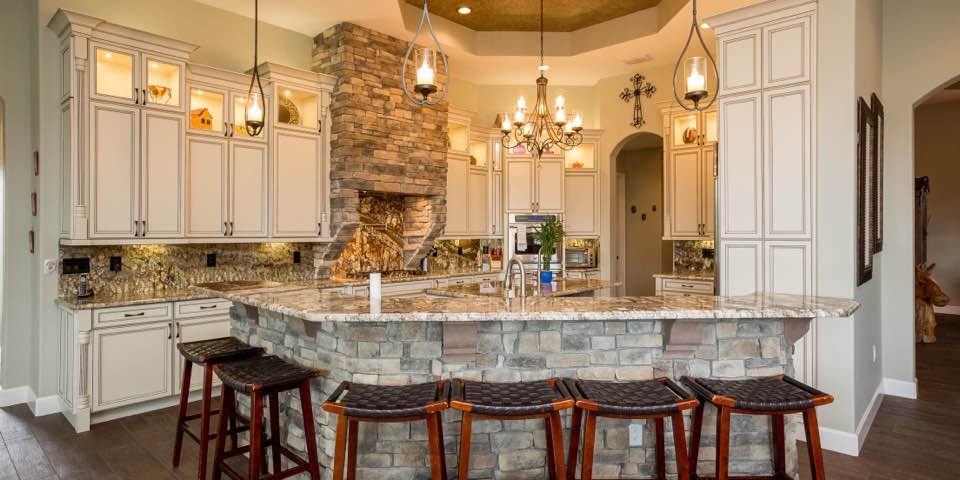 Another major element of feng shui is stone, and we're seeing a lot of that too, especially stone backsplashes. But we see stone accent walls too.
And as we just mentioned, we're seeing a lot of refurbished concrete floors too. These floors have a cool, sleek, borderline industrial feel. But balanced out with some wood and a few pops of color, it's very comforting.
Sustainability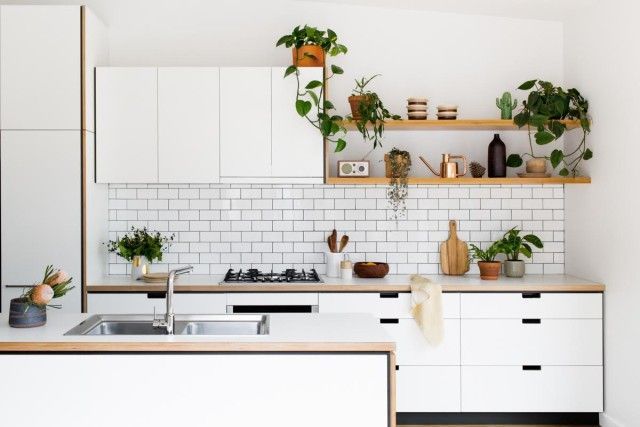 More people are paying attention to the environmental impact of our lifestyles. As a result, sustainable kitchens are in.
Look into the environmental impact of every material you put into your kitchen. Focus on eco-friendly and green appliances. It's also a great excuse to upcycle as many kitchen elements as you can.
Focusing on factors like these reduces your ongoing impact on the environment. It puts on less of a toll in your immediate kitchen remodel. Plus, tactics like upcycling can save hundreds of dollars in your budget.
Natural Lighting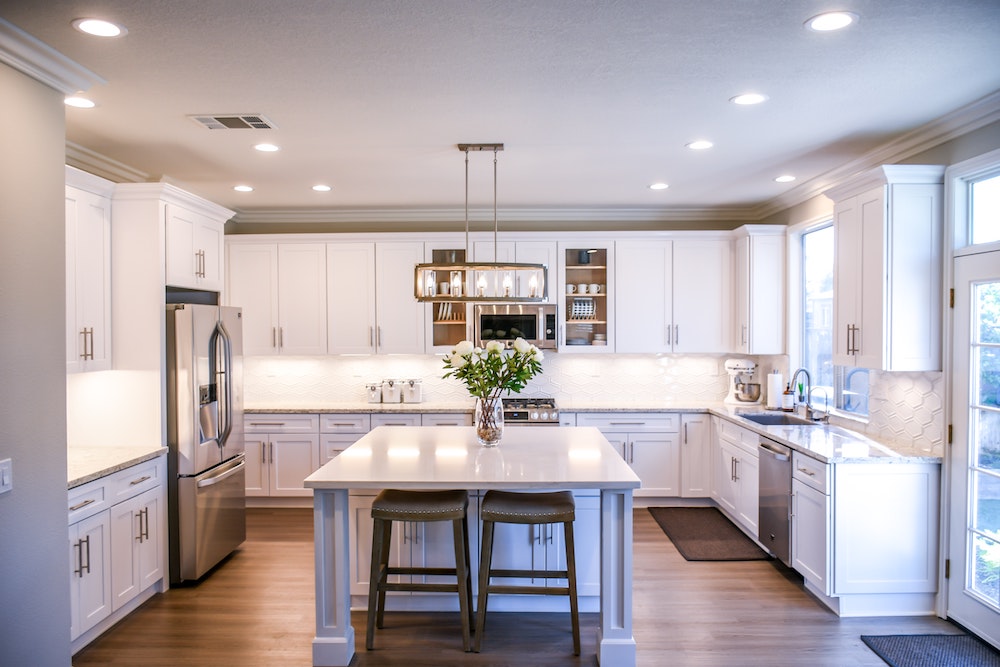 Another major element in feng shui is natural lighting. Make sure your kitchen is bright and has as much natural light as possible.
If you can, try to put large windows on two separate walls. If you're adding or replacing windows, make sure you get ones that won't let drafts in during the winter. Drafty windows can make your heating bills skyrocket.
Well-insulated big windows can reduce your energy bill by allowing more natural light.
Big Islands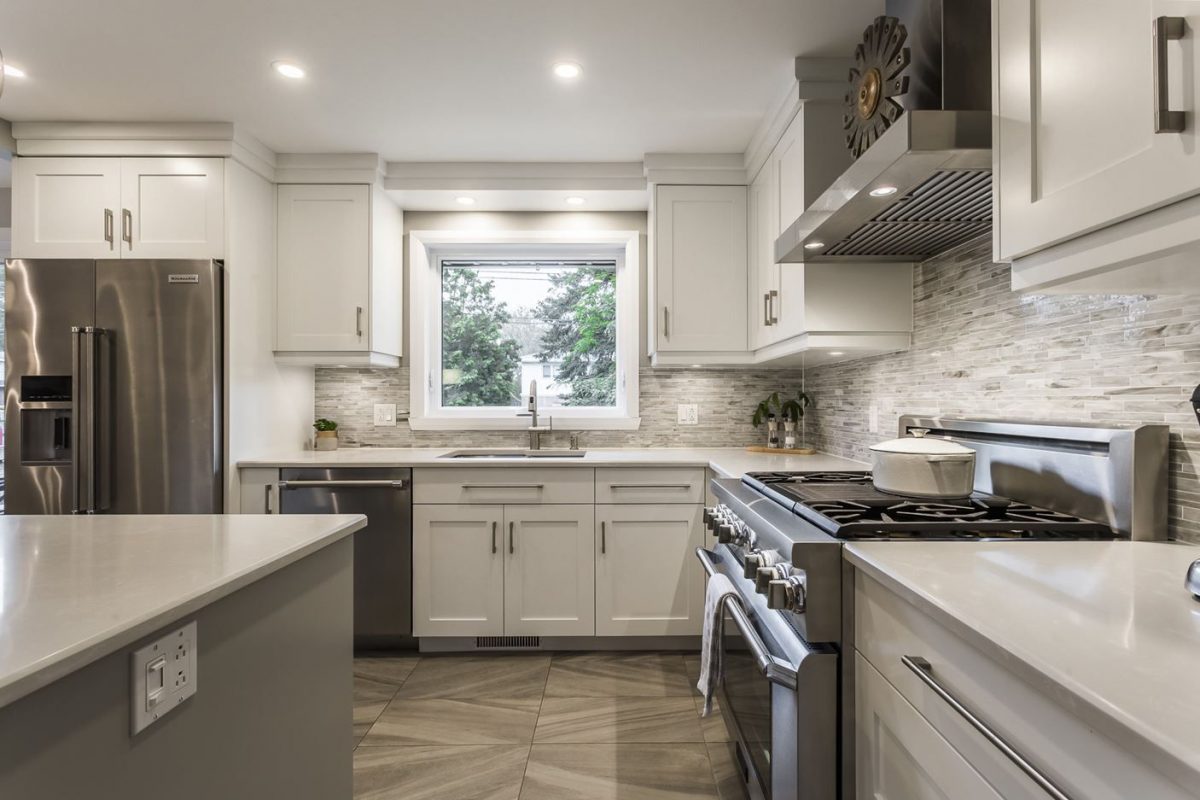 If you have space, big islands are in every modern kitchen. They allow extra storage space, and they make it easier for the entire family to cook together.
Some big islands even have a counter dropped to table level. You can use it as a table itself, but it also makes it easier for less-mobile family members to take part in family dinner night.
These Factors Help Create a Modern Kitchen Feel
These are all elements of a modern kitchen. If you're thinking of doing a kitchen remodel, think about what elements you want most in your home. Talk to a designer about how you can best implement them.
Your beautiful modern kitchen awaits.