HDR Real Estate Photography is a photographic technique for architectural and interior photos that make photos vivid and clear. High Dynamic Range allows you to fuse divergent exposures, photos of the particular location captured at contrasting shutter speeds into a compositive image comprised of the best light information of each exposure.
Let's find out how to create it on your camera, in Photoshop and Lightroom, and define the differences between HDR and Flash photography.
HDR Real Estate Photography Tips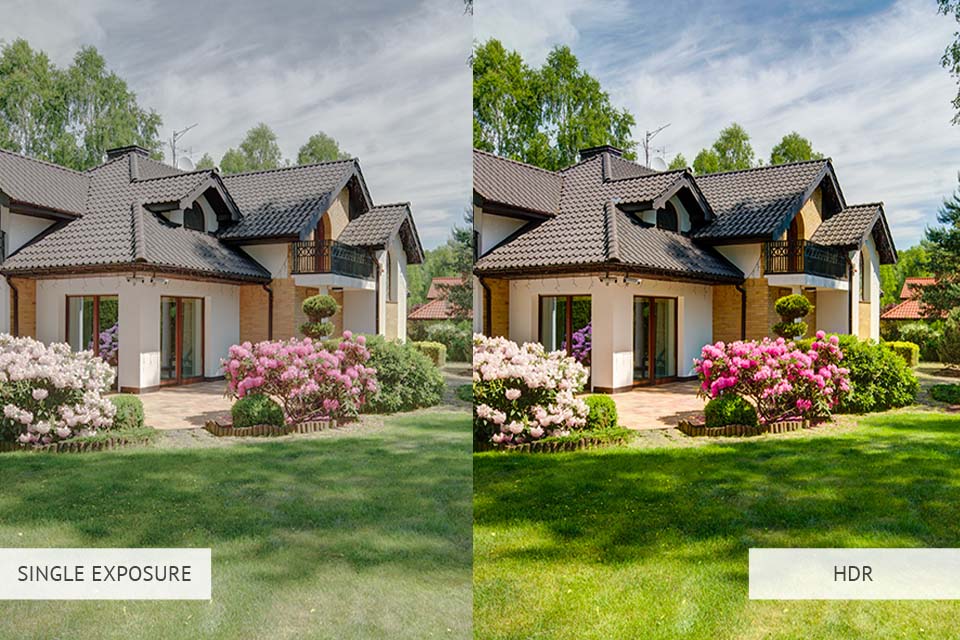 Look though the following tips to take professional HDR interior and exterior photos from the first try.
Tripod Is Necessary
A tripod is a must in your real estate photography gear set. It helps you make all photos without any blurring, shot at even quite long shutter speeds, seize the whole dynamic range of the object, take different exposures and make each frame identic to others.
Sometimes one flash may give way more, but it is far from a true HDR picture. Using interior photography lighting techniques even from the "raw' material you may receive overexposed, neutral or underexposed photos and then unite them into a single HDR photo, but it is not the same thing as making individual pictures.
According to my personal experience, when 3 or more photos are captured at various exposure value, they have different data levels, which give you a space for creation. In such a way, you may get a real HDR photo. The larger number of images means the bigger amount of data at the disposal.
Decide Do You Really Need HDR?
From the definition, we know that HDR means "high dynamic range". That's why if you take photos with fairly even lighting you don't really need it. The camera itself is capable of getting enough shadows and highlights in order to create a great photo just from a single exposure.
Moreover, if you intend to photograph shifting objects or moving humans – don't get upset if you fail. The HDR photography is useless enough in this case.