Home owner need a amazing images to sell the properties faster. And these Home Staging tips might help.
It's also occasionally the case that a house needs a bit of a boost in the looks department. A homeowner might have spent years making their house a home. But their decor tastes and preferences might not align with other people's tastes.
Staging a home neutralizes it. When a home is well-staged, a potential buyer can walk through the doorway and envision building a life in the house.
Below are just a few of the more popular rules for staging a home to increase the likelihood of purchase. With the assistance of Qblends to photograph your staged shots, these home staging tips might be efficient for you. Your real estate listings will be picked up by interested buyers left and right: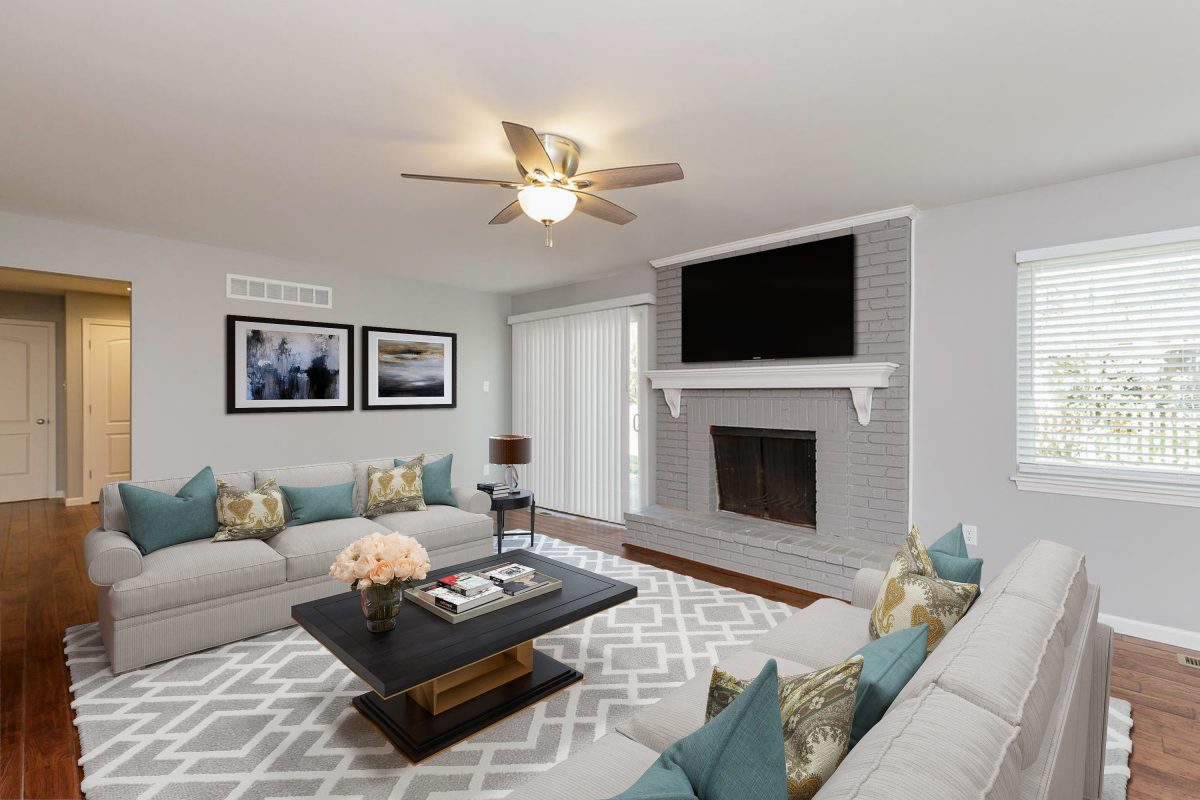 It's also a good idea to stick with a neutral color when painting or repainting the walls. By having neutral walls, cabinets and furniture, you create a calm scene for people to walk in and experience. White is usually a safe pick, as it not only creates the look of a blank canvas, but it can also help to make the rooms in a house feel more expansive. Another option is to choose a light grey hue or a soft blue color. Adding hints of color such as decorative pillows, table toppers, wall art, candles and lights will create the effect most people want in their home.
Instead of choosing a different color for each room, pick one hue for the entire house. When the walls are all the same color, there will be a sense of flow through the house, which can make it feel bigger.
Along with painting all of the walls of the house the same shade, you can also make the house look bigger by using the same color on any trim.
2. Update Lighting throughout Home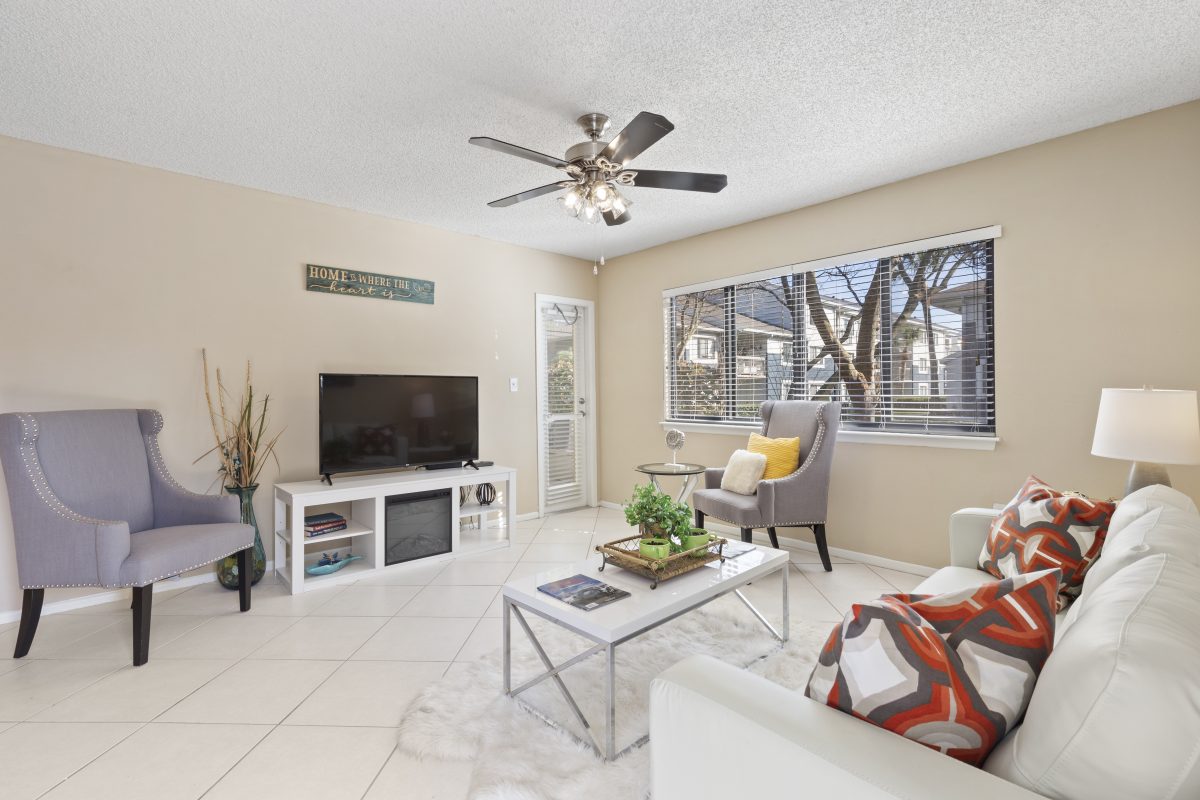 Making your rooms look as bright as possible in photographs will look much more appealing than a camera phone photo taken with shadows interfering. Invest in large wattage bulbs, input some stand-up light fixtures behind the scenes and don't be afraid of natural lighting through windows and doors!
3. Invest in Paint and Repairs
The last thing you want is for an interested buyer to walk into the kitchen and comment on the creaking cabinet door or the peeling paint around the wall trim. Paint is one of the least expensive investments you can make for a staging renovation that will also give you the largest rate of return — in other words, making the walls and cabinets look pretty will increase the likelihood of the property being purchased and create more buyer interest.
You might fear that staging a house while living in it might be a nightmare, but it doesn't have to be. Removing clutter will create a more inviting space as people walk through the home. One note, though — don't shove everything into your closets! Buyers might open these doors, and if you leave the closet half empty, they will believe there is a lot of storage room!
One final reason is that it gives you a chance to deep clean the house before showing it or before taking photos of it. When surfaces are clear, it's easier to dust and wipe down tables and countertops, as well as vacuum or sweep.