Realtors sometime have some home staging mistakes. As you known, home staging has already become one of the most popular marketing tools. It is efficient way to present the potential of the home as it increases sales and attracts new clients. Naturally, only high-quality home staging can benefit real estate agents in their efforts to sell homes, so there is no right for mistakes.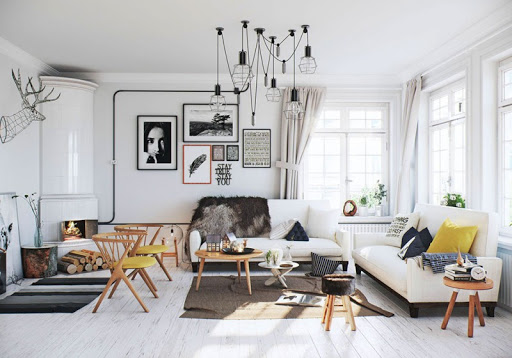 Unfortunately, the home staging pitfalls still take place and mainly these are rough mistakes of realtors. Lets see what the most common home staging mistakes are and how to avoid or correct them.
1. Absence of understanding what home staging can do:
Real estate agents might use home staging to hide or cover up any problems that a home has. It is obvious that the objective of home staging has nothing to do with putting a blind eye on the home drawbacks. The house will be sold successfully only if the improvements take place.
That means that every house should be prepared for the arrival of the home stager as all the possible drawbacks will be visible on the photo.
2. Failing to inform buyers what is staging and what is left in the estate
Some people are not familiar with home staging and its possibilities to change the interior of the house significantly. They may fall in love with the professional work of designers and expect to see everything depicted on the picture or shown in a real estate video in the purchased property. That is why real estate agents should always inform their clients about home staging to take place and focus on the list of things that remain in the house.
3. No management of both consultation and staging processes
Realtors must always share details with the stager for him to be aware of all peculiarities the home has. Discussing everything connected with staging as well as allowing a professional to present the home the way he sees it are advisable. You should trust but still control your stager.
It is obvious that staging requires time and not every expert is capable of meeting deadlines. That is why it is necessary to control the staging process as well as remind of it on a regular basis.
4. Trying to sell property without staging
It happens that some clients do not realize the benefits of staging and realtors even do not try to persuade them. Do you know the fact is that empty real estate will take 90% longer time to sell than staged one. The main mistake of the realtor is avoiding making efforts to prove staging efficacy. As a result, the property can sit on the market for months. And maybe they will cause to lower the price to interest the potential buyers.
Real estate agents should work with the sellers proving them the unsurpassed benefits of home staging: presenting home potential, getting more interest on the web and adding value to the property.
5. Use of low-quality photographs
Low-quality photos have always a distract factor as nobody likes to look through them. Some people think that poorly-looking images have been added with the purpose to hide some drawbacks. But only think how awful home staging will look like if you use low-quality photos. That is another mistake made by realtors.
Photographer knows that a high-quality image can catch the eye of the potential buyer. That means that you should use high resolution photos for home staging with the help of professional devices like scanner or camera.