More and more realtors are turning to real estate video to give an extra marketing push to their listings. In fact, 58% of buyers want and expect to see video of a home they're looking at online.
1) Working with a realtor
"What features of the house do you want to focus on?" This could be the outdoor space, the open floor plan, or remodeled bathroom. Once you know the highlights, you'll be able to get extra shots, bring the right equipment, and if you can, schedule filming at the perfect time of day.
For example, for this recent project, the realtor told me that the house had amazing sunset views. Knowing this, I scheduled our shoot to begin at 4:30 pm in the late afternoon. For nearly three hours, we shot non-stop, got that golden hour light, and captured a beautiful show as the sun went down. It's all about having as much control over filming as possible so you can get exactly what the client wants.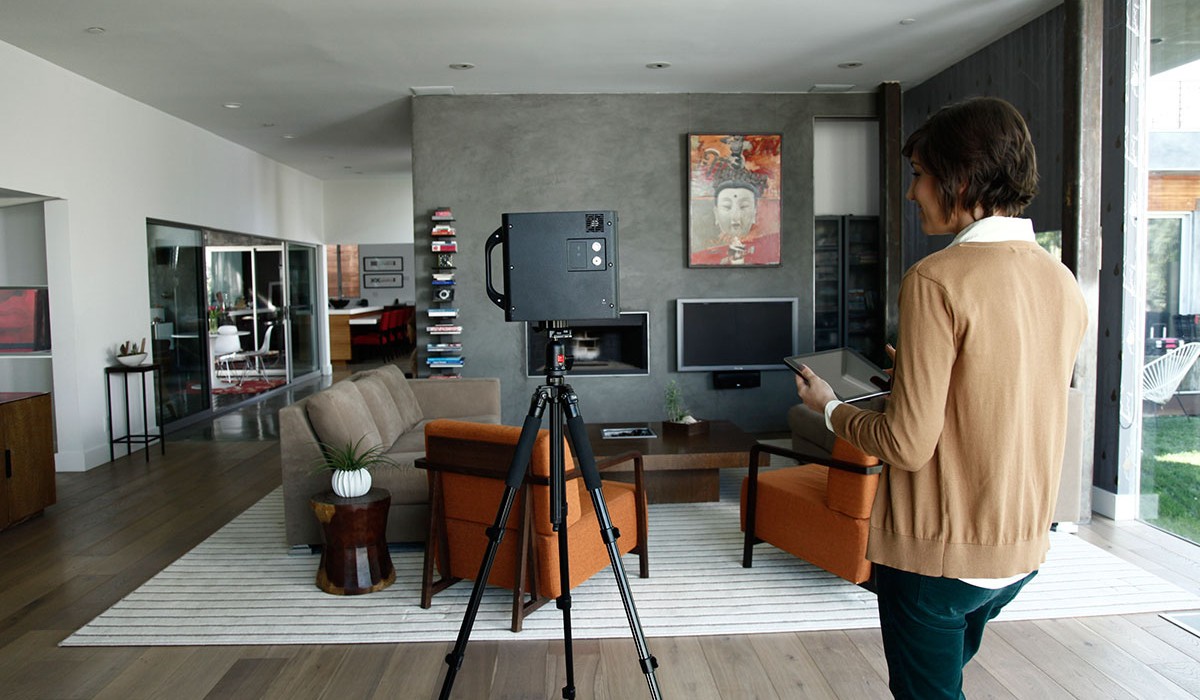 2) Keep it steady
A great real estate video has steady, stable shots. You're trying to recreate the viewpoint of a homebuyer if they were to walk in and tour a home in real life. Because of this, you'll want shots that move forward, not backwards. You can achieve this by using one or all of the equipment listed below:
Gimbal
Steadicam
Slider
Tripod
3) Stay straight and shoot from the hip
When working with interiors, be mindful of how some spaces can look warped or cartoonish at certain angles or focal lengths. Again, you're trying to recreate what the human eye would see when entering a home. Keep your camera level and be aware of the size of the space you're filming. For example, if you're in a small room, shoot in the 15mm range or use your widest angle lens. For bigger rooms, I typically use a 35mm angle, as this presents less distortion, especially towards the edges of your frame. Overall, watch your horizon level and keep all lines straight.
Also, make sure you're filming from the hip to shoulder level. This makes a big difference, especially when you're shooting a kitchen area or a room with a counter. You want to avoid shooting the underside of cabinets and other surfaces.
4) Watch your reflections
A home can quickly turn into a literal funhouse of mirrors and other surfaces that can (and will) reflect images of you filming – and that is a no-no. Potential home buyers want to imagine themselves making a home all their own, and it's hard for them to do that when they see an unwelcome image of a videographer in your footage. The same reflections can also happen if you bring your lights into a location as well, so do your best to watch out for that.
Avoid this happening to you by doing a check of any and all surfaces where your reflection could be projected. This includes:
Mirrors
Windows
Glass furniture
Stainless steel
Picture frames
5) Using drones
Using drones to film real estate is a trend that continues to grow in the industry, but it ain't cheap. If your client requests it, make sure to present them with one proposal that has the cost of using a drone and one proposal that doesn't have it so they can see the difference.
To operate a drone, you can fly one yourself after passing the Part 107 certification, now required by the FAA. It's not a difficult process, but it does involve time and studying. If you're on a tight schedule, I recommend using your network to hire out. It will most likely cost somewhere between $400 – $500 to hire someone for the day.
6) Make snappy edits
Once you're in the editing stage, keep the overall feeling of the video upbeat and energetic. As a general rule, make sure the video doesn't go over 3 minutes. Keeping things lively means using uptempo music, quicker edits and rhythmic pacing. Also, if the location of the property is the major draw, but the house itself isn't too impressive, you can focus a bit more of the footage on the surrounding area or the spacious yard while still incorporating everything else the realtor has asked for.
What are some other tips you'd add to this list? I always like to hear from other videographers, especially on this topic. Let me know in the comments, or contact me directly cs@qblends.com. Happy shooting!