Staging bedroom is very popular now. At the end of a long day, there is nothing better than making your way into your very own bedroom and collapsing onto your very own bed. When you're getting ready to sell your home, it's important to convey the comfort and usability of the bedroom. In this post, we'll discover the best ways to make a bedroom perfect as you are staging your home.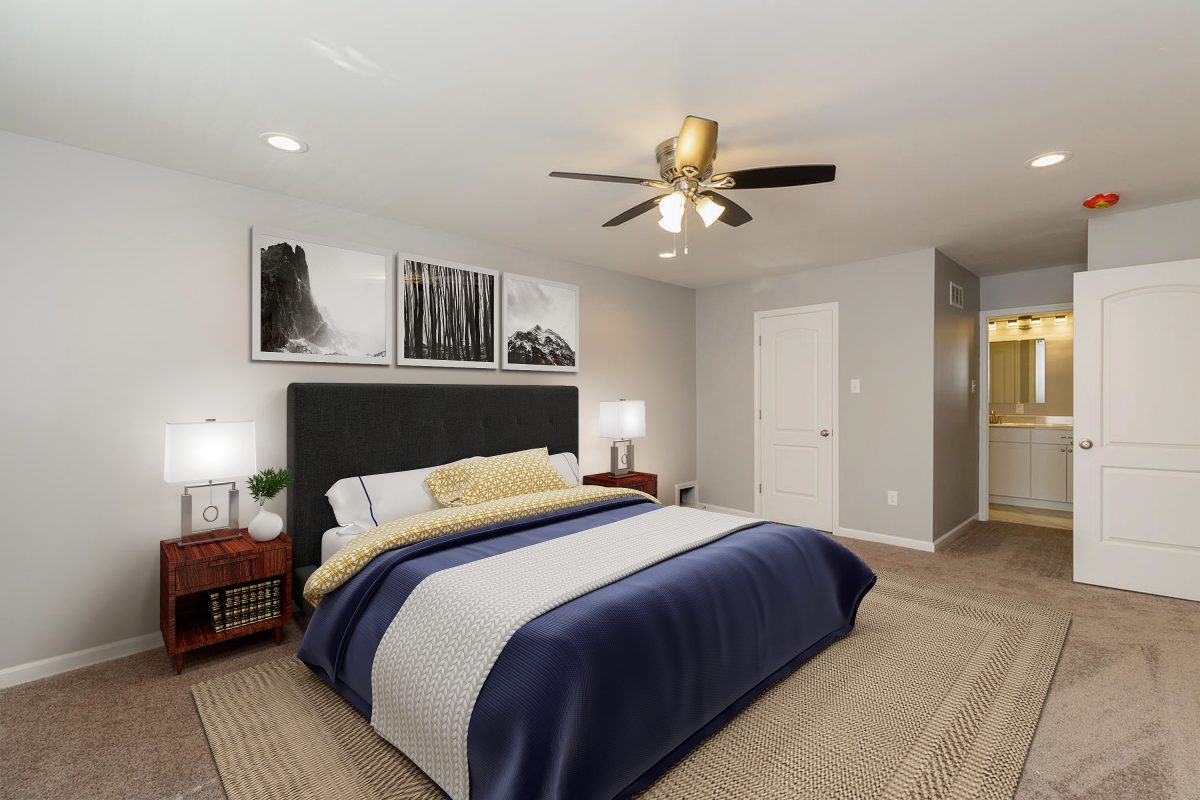 When you need to sell your Florida or Colorado home, Qblends Real Estate Photo will help you enhance your listing. Our professional real estate photography and video services will show off your bedroom and every other room in your house. Contact our experienced and friendly team today to set up an appointment or discuss our services. We can't wait to work with you!
Clean Some More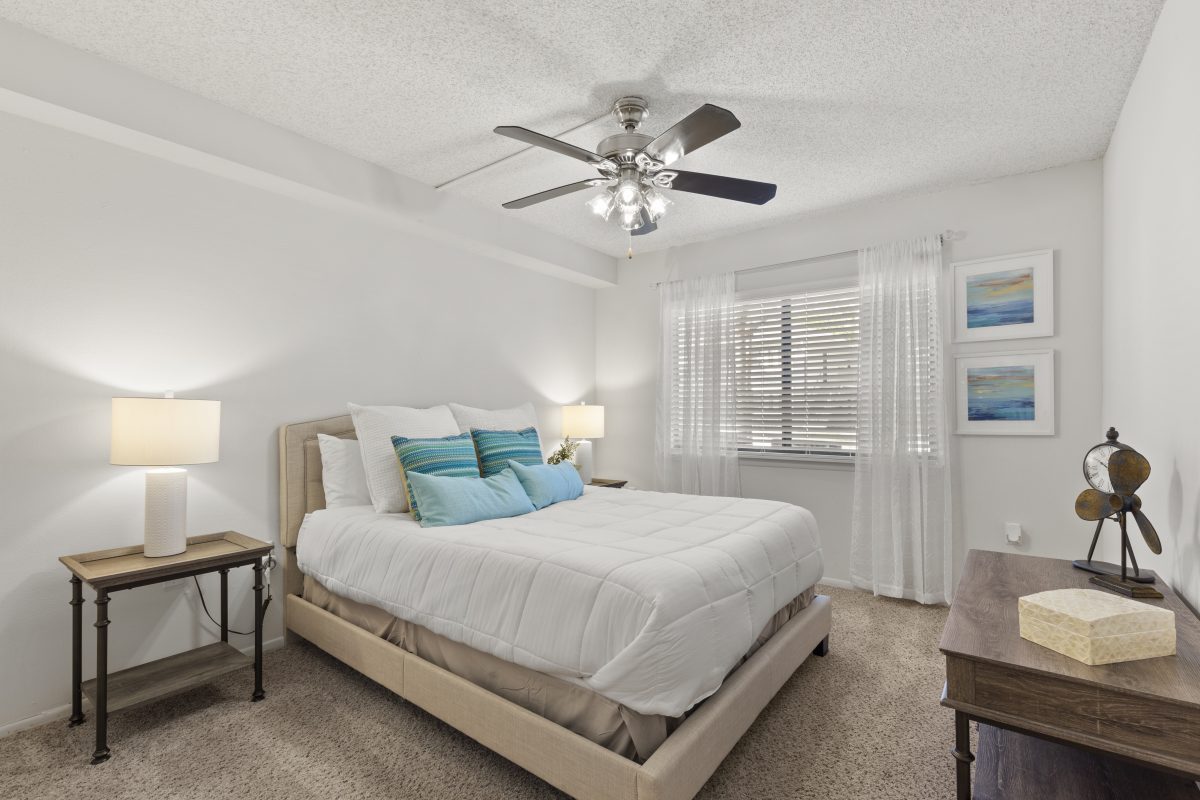 As we've been working our way through bedroom staging tips, the number one recommendation has always been to clean thoroughly. Unsurprisingly, that holds true in the bedroom too! Work to make your space spotless by vacuuming the carpet, cleaning the tile or hardwood, washing the windows, doing your laundry, taking out the garbage, and dusting any surface. Nobody wants to walk into a messy or dirty bedroom. Look for nooks and crannies you don't normally think of, and scrub them clean!
Organize
You likely will start decluttering as you clean your bedroom, but taking the extra effort to make sure everything is in its right place before a showing is very important. If your room is a little bit too cramped, or you don't want strangers looking through your belongings, you could consider renting a small storage unit until you've moved into your new home. You can keep extra clothes, furniture, or personalized artwork in the unit for safekeeping and easy access.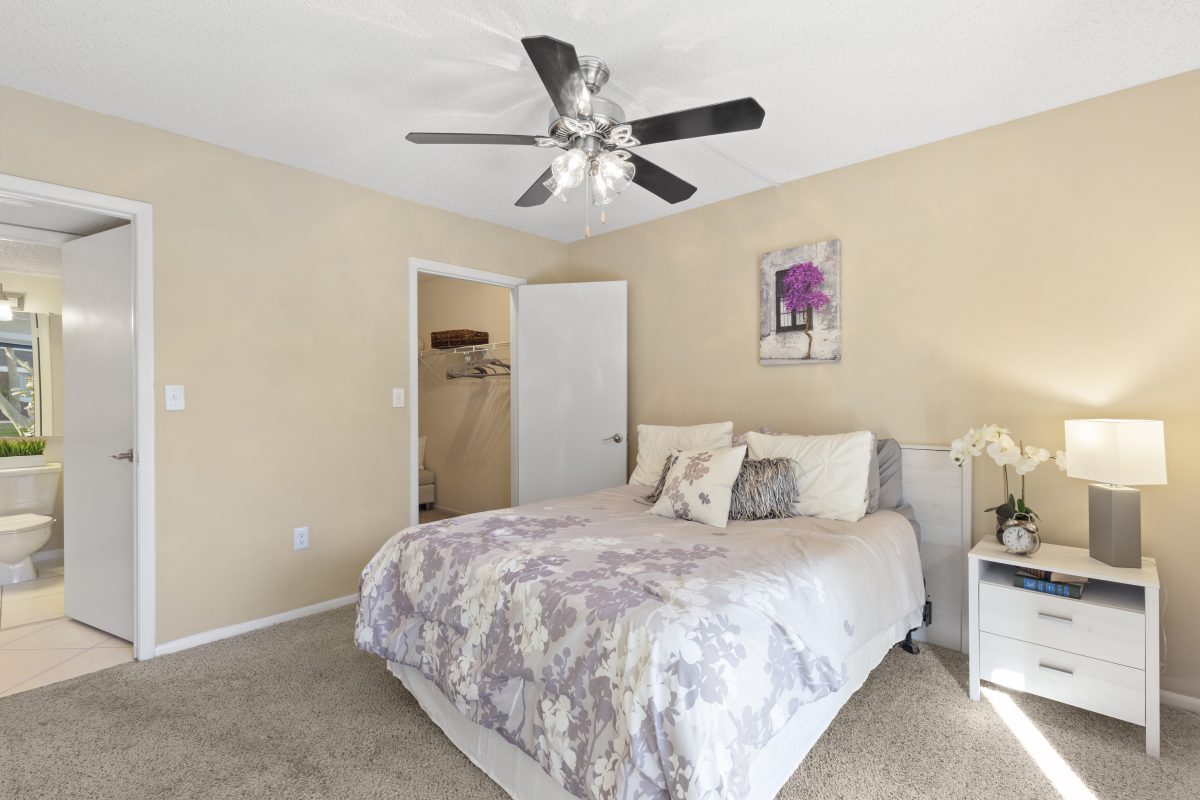 Some items like laptops, phone chargers, water bottles, or books may be of use to you daily, but they can be distracting as you are showing your home. Consider hanging onto a bin that you can put all of these items into. Bring the bin with you as you leave or store it in your car. If you normally leave some clothes on the ground or have your shoes strewn about, be sure they are properly placed in their homes so your bedroom looks organized for the people that are considering making your home theirs.
Freshen Up With Paint
Your bedroom is your own personal space of comfort. And one way to express yourself is to paint. If you paint your room a fun color or two, it may be time to take it back to neutral. Light gray or tan are perfect for this. Not everyone has the same interests as you, and it's better to show a blank canvas to your buyers than a finished painting. If your bedroom is already neutral, it may be a good idea to put a fresh coat of paint on the walls anyway. You'll surprise how much better a freshly painted room looks!