Nowaday, marketers use real estate video editing apps as a efficient way to make a stunning video to attract more potential customers. And like social media platforms, new multimedia services, we may know about new kinds of content — they are apps. And with your mobile device(s), there are many new apps that you can download and instantly use to market to your audience.
As a beginner, you need tools that allow for unique filters, quick editing, and loads of other interesting features to make a video. Below are 10 of the greatest real estate video editing apps that Qblends want to introduce you today. It can help you to make a masterpieces real estate videos yourself.
Apple's native video editor now comes in an iPad version with great touch support. You can drag and drop to add clips, then swipe down to split them. Once you've selected your clips, iMovie also offers 8 themes, each with its own set of titles, transitions, and music. For video slideshows, use the Ken Burns effect to animate your photos. When you're done, you can publish directly to your YouTube/Vimeo channel or Facebook page.
2. Splice (Free)
The only free iPhone offering on this list, Splice offers just about everything iMovie does, plus some more advanced features for mixing and synchronizing multiple audio tracks. Unfortunately, Splice doesn't offer an iPhone 5 or iPad app, and the existing app hasn't been updated since September 2011.
3. Instagram (Free)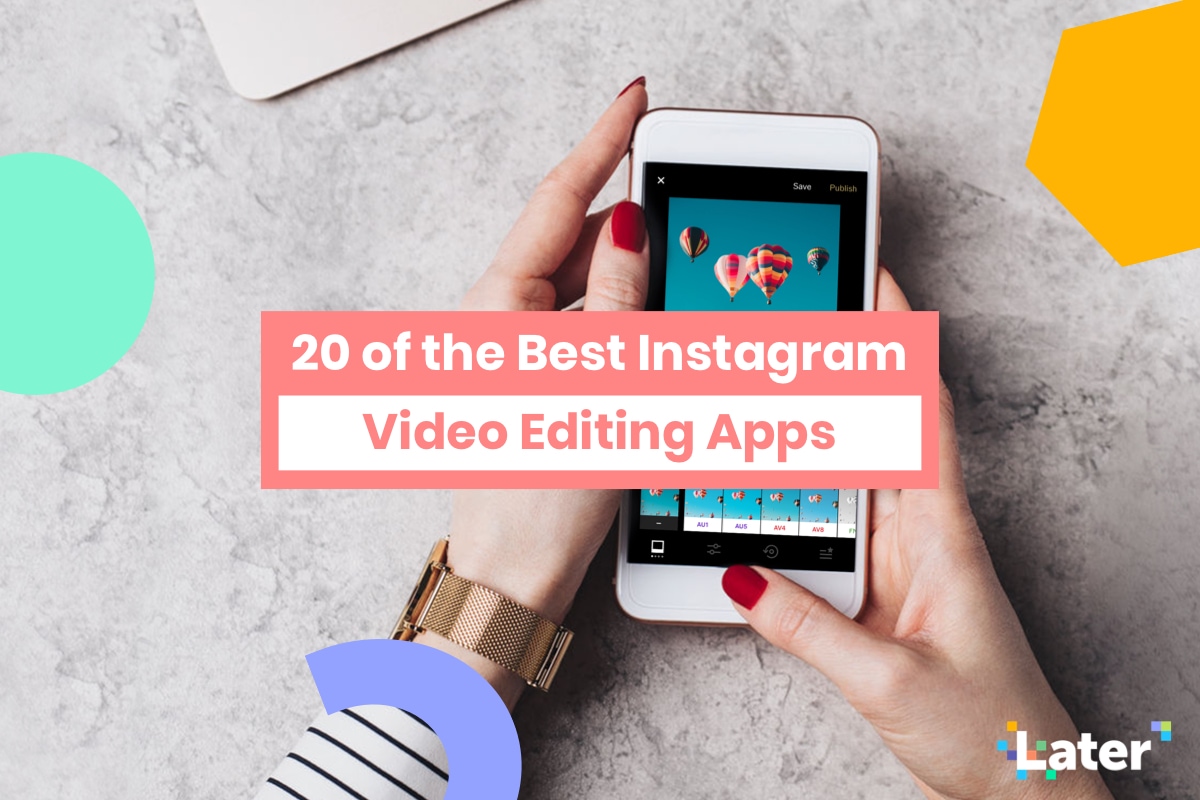 Let's get the big players out of the way. Instagram added its video function in 2013, and it's safe to say it's a widely used feature among Instagrammers everywhere. In fact, there were 5 million Instagram videos published within its first 24 hours of operation. Use the app's three-to-15-second length to highlight the main attributes of your listings and include them on your real estate website.
Now onto the lesser-known options. First up is Camera Plus, which offers several distinct features — chief of which is the AirSnap function. This allows users to connect two iOS devices: one to use as a remote control while the other device operates the app.
So if you want to get a shot of you and your buyers right after you've closed a deal, set up your iPad on a tripod and use your iPhone to snap the pic from several feet away. You could end up with some snazzy shots to add your real estate website homepage. And that's not all. You can also:
Paint over your photos with a brush tool
Add vibrant or muted colors, depending on the mood
Adjust sharpness of different aspects of your images
Click the Pix'd button, which automatically beautifies photos for you
Back when music videos aired on MTV, many viewers aspired to emulate the videos of their favorite musicians. Magisto is just about as close as many of these people will come to creating high-quality music videos. The app is unique in that, when you're done recording video and upload it to the Magisto website, its algorithms influence the final product's development.