First, we've got to figure out why you'd want a floor plan, and the answer to that is the floor plan software. As you can see in the case of the Property Brothers, it's incredibly effective to sell a prospective client on the house before you even start on remodeling the home. And don't you want your contractors to have the same vision you have rather than have to direct them through every little job?
Real estate professionals use RoomSketcher to create 2-D or 3D floor plans they can print or showcase on the web to wow their clients. The software creates detailed 3D designs and walkthroughs ideal for showcasing a property.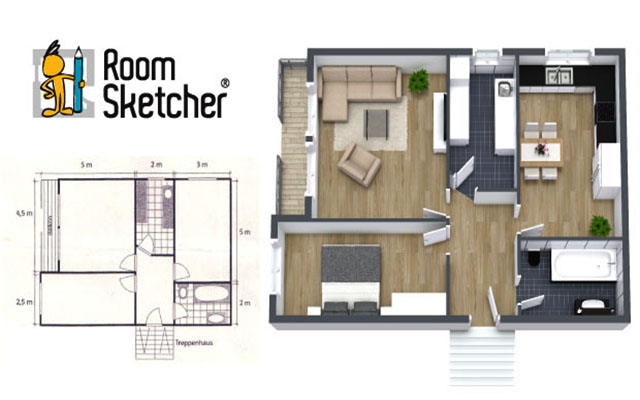 Unlike most home layout tools, RoomSketcher gives you the option of either drawing the floor plan yourself or having them do it for you. In the latter case, you can upload a blueprint, sketch, or existing floor plan and then let an expert illustrator draw up the floor plan for you.
6. SketchUp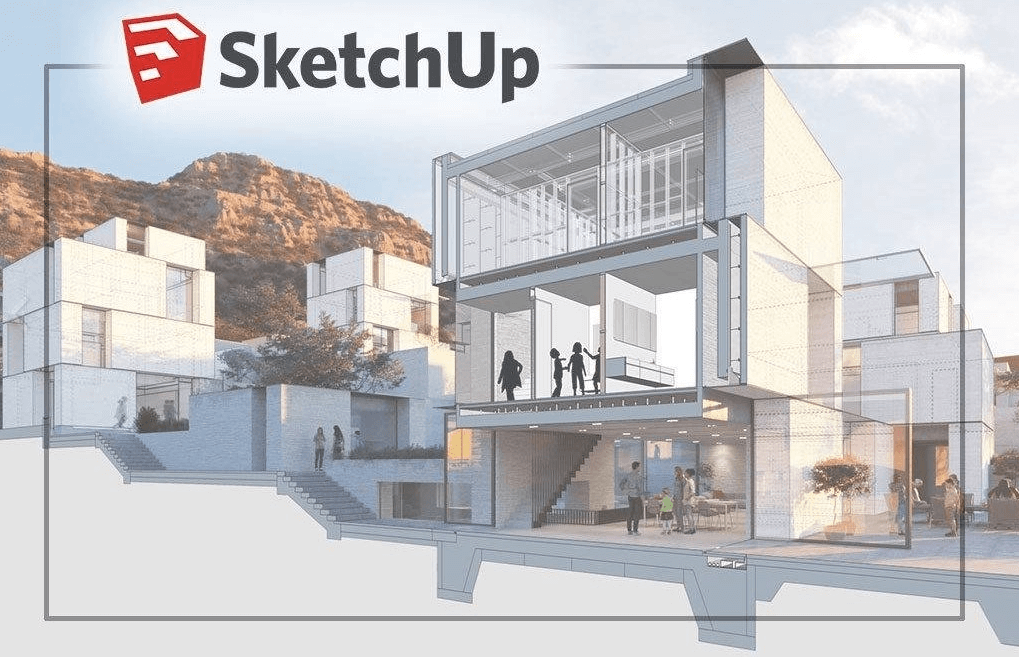 SketchUp uses templates to help people jump in and get started with a floor plan, but after that, the focus is on allowing the user to be creative with the drawing tool. This software is meant to be used for drafting ideas and tweaking them, from the earliest stages of design all the way to the end of construction. This is ideal either for testing some preliminary design ideas, or documentation, or for RFIs, or whatever other use you can think of.
7. Sweet Home 3D
Sweet Home 3D is a free and open-source interior design application. It help you draw a quick house plan, arranging furniture, and then viewing the results in 3-D.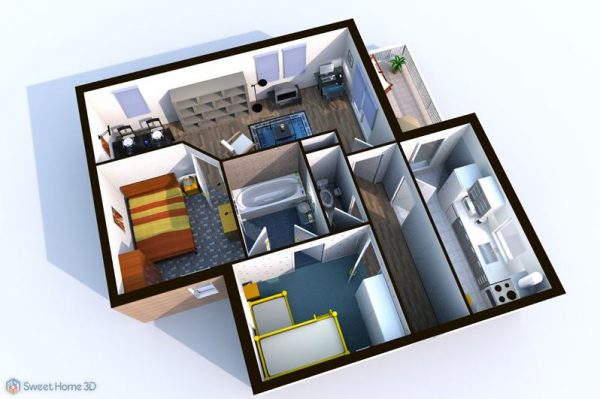 The software allows you to go beyond simply visualizing a space and into the execution of a remodeling project. You can annotate a plan with room areas, dimension lines, and other information, which will be helpful to contractors working on it.
The software also has a blueprint import option, allowing you to modify and build upon an existing design, and then print and export them as PDFs, videos, bitmaps, or vector graphics images.