6. Stage Your Home With Accessories For Pops Of Color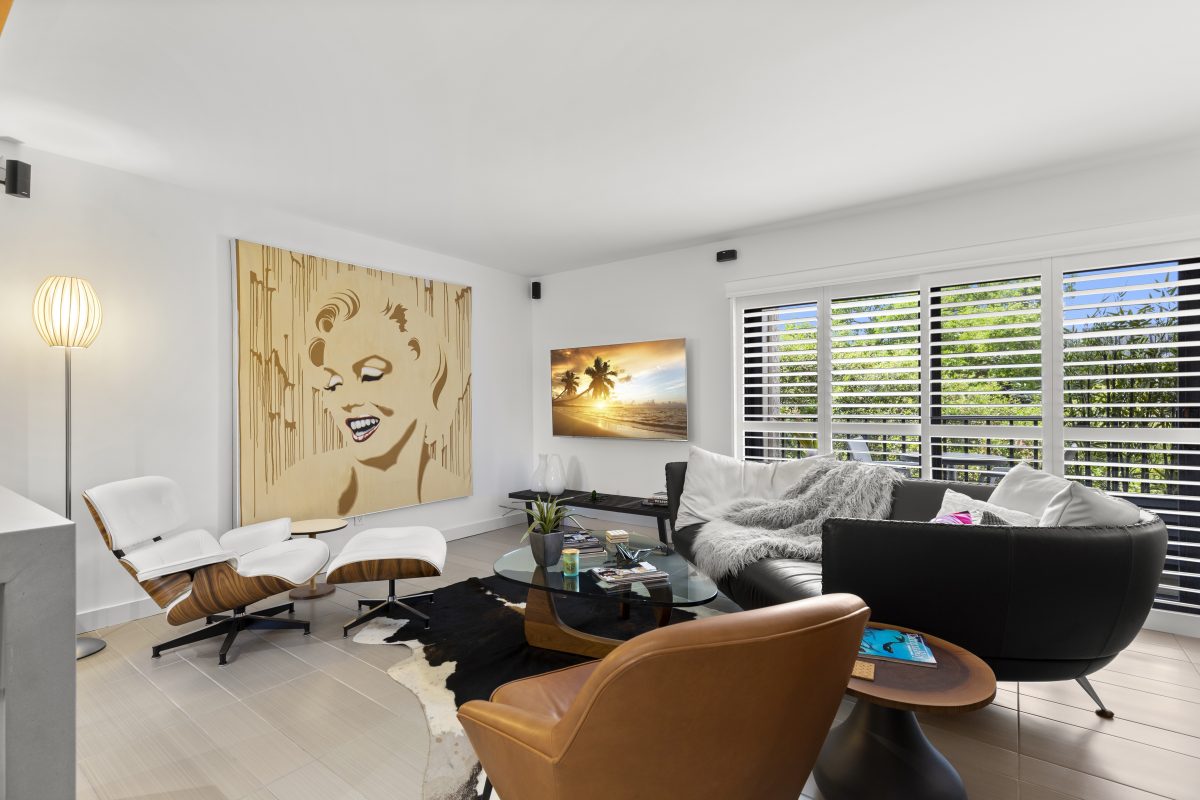 Almost all home staging ideas posts on the internet will tell you to paint your walls a neutral color. The next thing they will tell you is that once you've painted your walls, you've got to subtly brighten the place up a bit. Think of your new beige walls as the first background layer on a canvas. The neutral environment you've provided for the potential buyer gives them the ability to visualize their dream home, but adding a splash of bright color wows them.
Accent colors have a positive effect on our emotions. Small, bright amounts of color keep people engaged, enthusiastic, and happy—everything you want in a potential buyer. Use small home accessories like pillows and pottery to serve as a contrast to your neutral wall color. Contrasting colors like reds, greens, and blues work well with a neutral backdrop.
7. Stage Your Home By Letting In The Natural Light
You want to make sure that all of the work you put into cleaning, editing and rearranging is fully noticeable. You want to make the rooms in your house feel spacious and breathable, and this will not happen if your buyers walk into a poorly lit room. When you're staging your home, make sure to let natural light in to allow your potential buyers to feel good emotionally, and get that oh-so-coveted "visual square footage."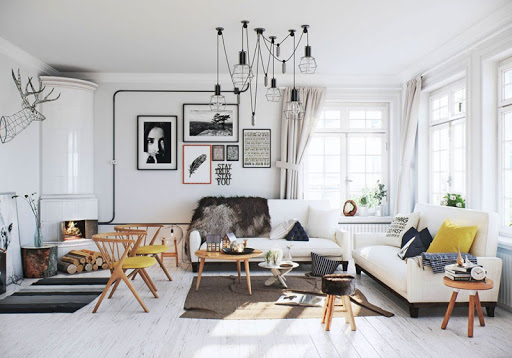 Natural light is a tangible, feel-good elixir. The light your house gets from the sun makes any room brighter, more spacious, and makes the potential buyer happier—literally. Natural light has been proven to increase serotonin levels in the brain, so allowing that sunshine in will make your buyers happy campers.
8. Use Focal Points to Draw Attention to The Unique Aspects of Your Home
Wanna know how to find some home staging ideas such as making a fireplace look dramatic? The answer is focal points. A focal point is a piece of furniture, a part of the house, or a painting that catches your attention when you first walk into a room. It's the thing you can't take your eye off of or the reason the room is used in the first place (i.e. a television in the den, a fireplace in the living room, a window with a great view, etc.). Focal points are important because they allow you to show off the most attractive and unique aspects of your home. A focal point tells the buyer where to look. This way, they don't have to ask or go looking for them.
9. Stage A Master Bedroom In Your Home That's Appealing to Everyone
Try to avoid floral patterned bedspreads like the one above. The design is not gender neutral, and frankly a bit outdated.
Below, this bedroom is perfectly staged. Notice the crisp, white bedspread and the matching wall. This definitely screams gender neutral.