It's easy to go overboard with virtual staging. You can avoid that by following these virtual staging rules.
The technique involves adding virtually designed furniture, appliances, and accents in a high-quality image of a vacant interior space. As a real estate photographer, adding virtual staging to your menu of services can help make you a one-stop shop for all your clients' real estate marketing needs.
Here are 5 basic but essential virtual staging rules that you and your virtual stager need to be aware of.
1. Understand your client's style
When it come to virtual staging furniture, it's important to understanding deeply what your client wants. It is also the key to success in Virtual Home. Take noted what the clients really care about:
What style of furniture do they like?
Are they particular about the furniture they want in each room?
Do you need to send them a virtual furniture catalog and let them pick our furniture in advance OR do they let you have full control as to what looks best?
By understanding their need and follow this virtual staging rule, your job is to make your clients happy. Understanding their style and preferences in advance will help you provide them with a virtual staging image that they're sure to love.
2. Match the style of furnishings with the theme of the room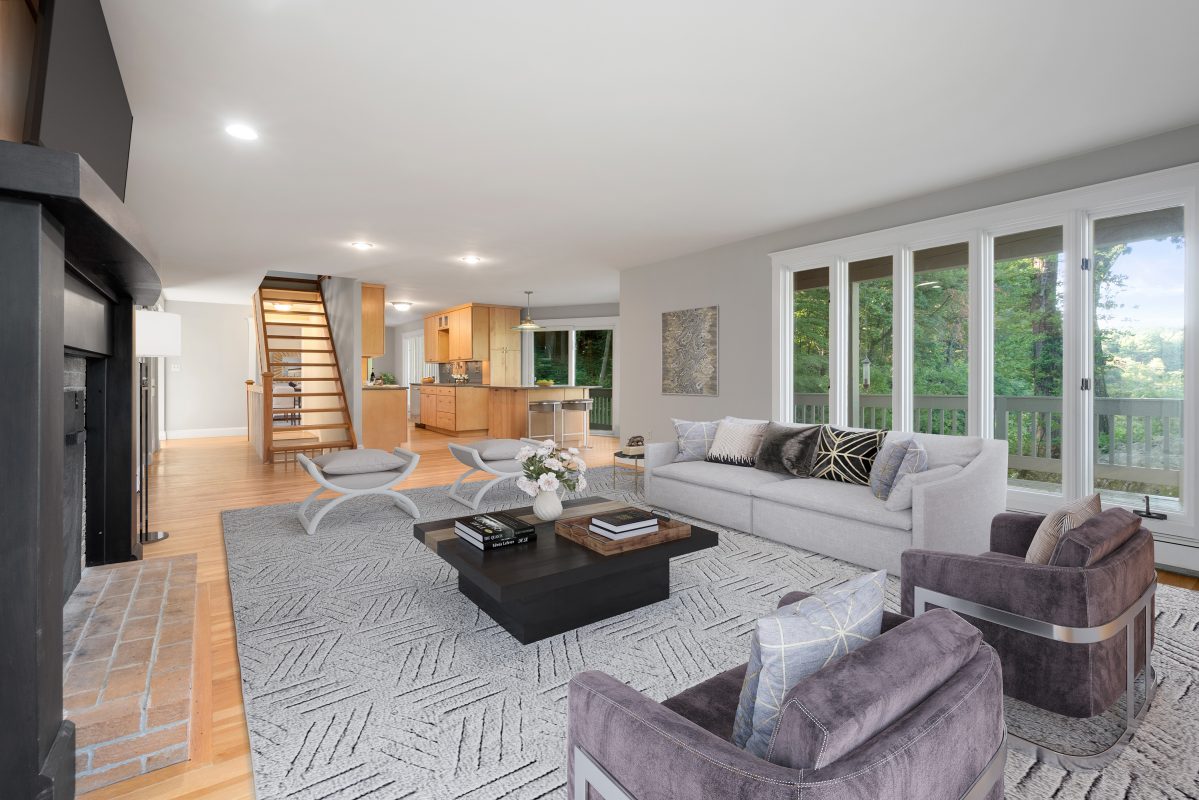 One of the rules of sensible interior design is to use pieces that go well together with the room. Sounds pretty straightforward, right? Well, the same holds true for virtual staging.
As a rule of thumb, furniture, decor, appliances, and accent pieces should match the physical space (aka, the home itself). For example, classic furniture goes well with a more contemporary-style home. But, classic furniture would certainly look out of place in a modern house with big floor to ceiling windows, stainless steel appliances, and an open floor plan.
Unsure of what style of virtual furniture to add to a vacant room? Check out magazines, websites, and photos that feature home decorating ideas and sensible interior design. Examples would be Pinterest, or simply search for interior design photos on Instagram.
3. Make sure the design is realistic as much as possible.
Now we all know that virtual home staging is the process of placing furniture into the empty room and blending reflection in order to make the image look realistic. 
A great virtual staging image will also take into effect the lighting and shadows once the furniture has been placed. Let's say you took an interior shot of a master bedroom that features a large window facing East. In the image, sunlight streams through the window during the mid-morning sun. When adding furniture under the sunbeam, you would expect it to look brighter and there would normally be shadows cast along the floor and walls where the new furniture blocks the sunlight.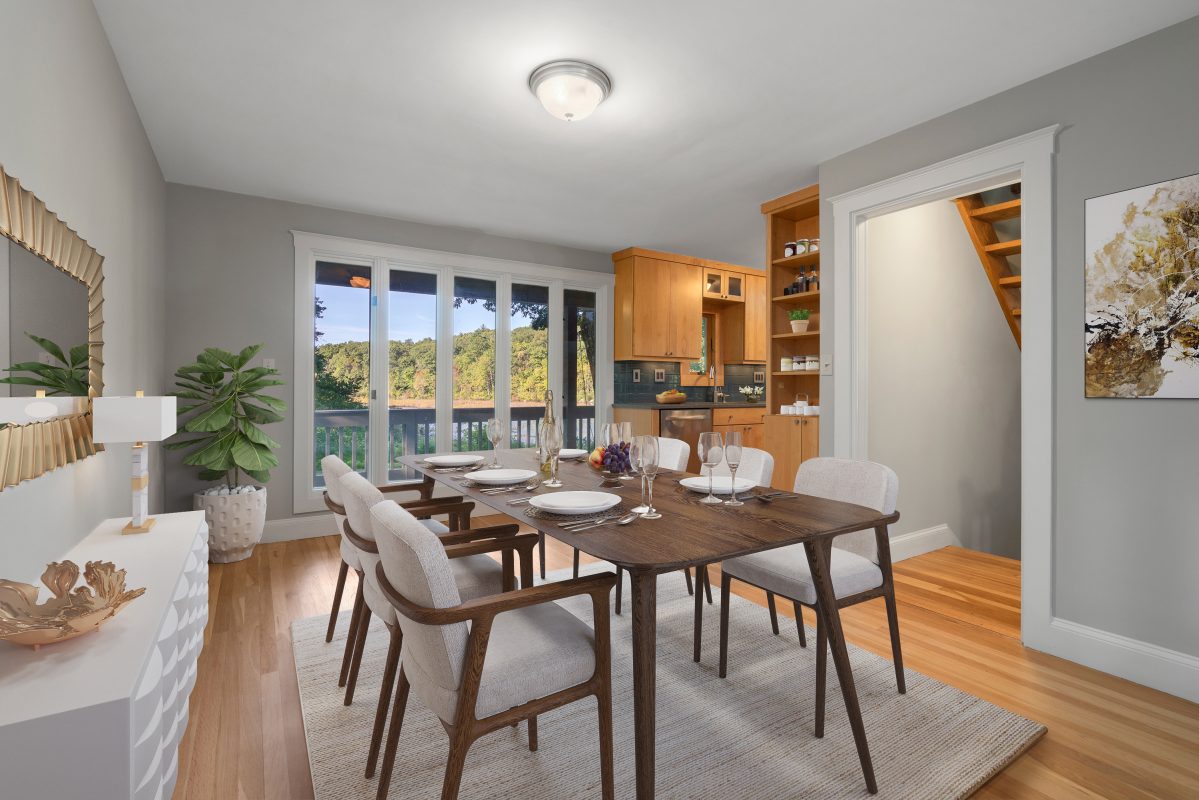 All these effects should be seen in a great virtually staged image. Effects like these make your photos more convincing and will help you sell more virtual staging services to your clients. The best virtual staging companies out there will be aware of these effects and make sure they are included in every image.
3. Limit the number of furnishings or decorations.
Have you ever furnished or decorated a newly renovated room in your home? In your excitement to liven up the place, it's common to add furniture, appliances, or accents to the room. In the end, the room may seem cluttered and busy. Not exactly what you were going for, right?
The same goes for virtual staging. It is easy to go overboard due to a number of factors—excitement, that nagging thought that "it is not enough", or the desire to put a plant on every shelf and a picture on every wall.
By doing this, you can make the final image look too overwhelming and flashy.
So, take our advice and keep it simple when virtually staging a room. Your clients and potential home buyers will appreciate it.
Minimize adding your personal touches
Sure, you want to have a "signature" touch for personal branding. But often, this can become a hindrance instead of helpful. Remember, you are virtually staging a photo to sell a property, not to impress your clients with your love of excessive foliage or affinity for zebra print rugs.
Resist the urge of putting something personal in these photos and focus more on making your clients love the images you give them.
By simply being aware of the rules mentioned above, you'll be on the right track to selling more virtual staging images and providing even more value to your best clients.